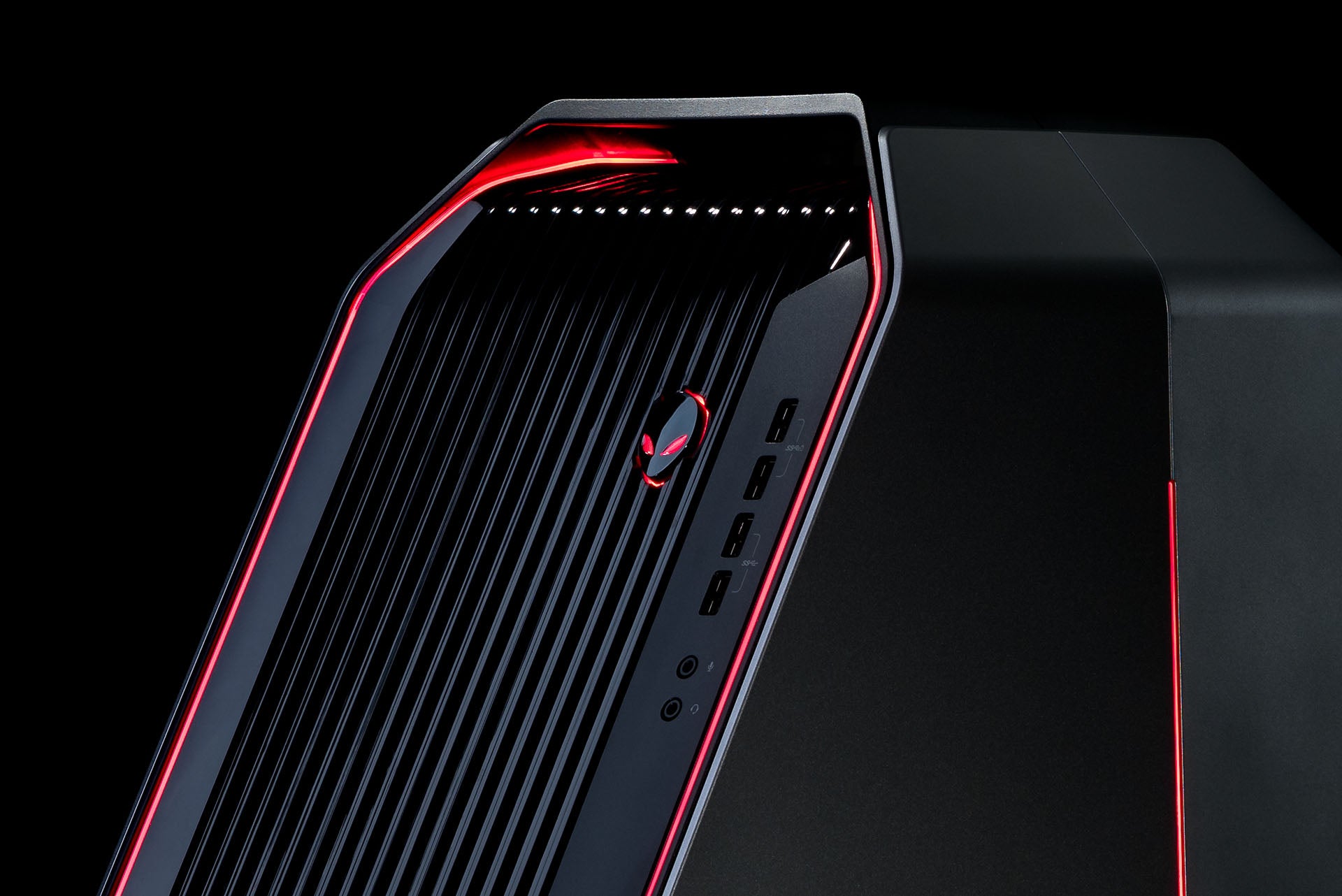 Design and Conquer
THE ALIENWARE AREA-51 R7 IS REENGINEERED TO SHOW WHAT A GAMING MACHINE CAN DO.
WORLD'S FIRST 7 NM GAMING GPU
The Area-51 R7 now delivers the world's first 7 nm gaming GPU, created to deliver powerful megatasking support and incredible 4K experience.
The Most Powerful Radeon Graphics
Radeon VII™ sports 16 GB of memory and 1 TB/s of bandwidth, making it AMD's most powerful graphics card. With double the memory when compared to similar cards, it enables consistent high frame rates for 4K games.
INTELLIGENT FINE TUNING
EXCLUSIVE TO THE 2ND GEN RYZEN THREADRIPPER, OUR 12 AND 16 CORE OPTIONS ALLOW THE CPU TO ADAPT FOR LOWER POWER CONSUMPTION, BETTER PERFORMANCE, AND COOLER OPERATION.
Introducing the 2nd generation Triad chassis
Tool-Less Graphics
Upgrade your graphics cards with ease, security, and no tools.
Intelligent Design
We know, and have lived, with the nuances of the desktop life. Our Triad design makes it as easy as possible.
Designed for Performance
Thermal management is everything. Triad makes sure airflow is maximized.
AlienFX
Now capable of over 16 million colors per zone.
Experience VR
Experience room-scale gameplay, precise motion tracking and natural controller gestures with our HTC-optimized machines.