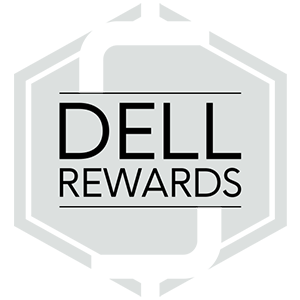 ---
Everything you need to know about Dell Advantage Reward Dollars.
How can I earn them?
Alienware Arena members, currently residing in the United States or Canada, have multiple ways they can acquire Dell Reward Dollars (DR$).  First, is by earning ARP and claiming them in the Marketplace.  There are five DR$ you can claim, up to $150.  
The second way is by winning them in Quests.  Occasionally, certain quests will give out DR$ as well.  These are randomly given out and will be listed if they are currently available in the quests.  

 
How much can I earn?
There is no cap to the amount you can earn, and yes, the rewards are stackable. 

 
Do I have to have a Dell account to use them? 
Yes. You can not win any DR$ until you have opted into the program. Currently, we can only process rewards with the email that's on file with Alienware Arena. If you already have a Dell account, you will need to use the same email on Alienware Arena for the rewards to apply to that account.  Otherwise, a new account, using your Alienware Arena email address, will be created for you.  Your account creation may take up to 10 days. We hope to improve this process soon so you can connect any DA account to your AWA account. 

 
What can I use DR$ on?
Anything on Dell.com from Laptops to keyboards.  Anything you can purchase on Dell.com can be purchased with DR$.

 
How long does it take for the DR$ to show up in my account?
DR should show up instantly unless you have a recently created your account. Then, it can take up to 14 days for the DR$ to appear in your account. 

 
How long do I have to use my DR$?
This is an important one.  You have 90 days AFTER the DR$ has been applied to your account.  To repeat, the 90 days starts after you have received the DR$, not when you claim it.  After 90 days, the DR$ expires and is no longer valid.  

 
What other perks do I get with Dell Rewards?
Dell Loyalty Rewards is Dell's free Loyalty Program for US and CA consumers.  When you join Dell Rewards and purchase items as a member, you'll enjoy free expedited delivery on eligible purchases, and Dell Rewards worth up to 3% of your paid purchase (excludes taxes and shipping), plus up to an additional 3% back on purchases financed with a Dell Preferred Account, which is redeemable toward future purchases.  
For more information regarding Dell Rewards, please visit the Dell Rewards FAQ.