Neverwinter: The Odious Court | Gelatinous Cube Companion Giveaway
About the game:
Neverwinter is a free, action MMORPG based on the acclaimed Dungeons & Dragons fantasy roleplaying game. Epic stories, action combat and classic roleplaying await those heroes courageous enough to enter the fantastic world of Neverwinter!
What's included: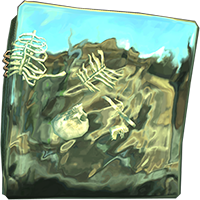 Gelatinous Cube Companion
Claimability: Only one claim in-game per code redeemed. (Does not unlock for permanent reclaim on the entire account)
Bind status: Binds to account on pickup, binds to a character on use. Binding it will not result in account-wide reclaims.
The companion is Rare (Blue) quality. 
 
How To Get Your Giveaway
2. Click the "GET KEY" button.
4. Launch the Arc client and login to your existing account or sign up for a free one.
5. Click the gear icon at the top left. Click "Redeem a Code" and enter your code.
6. Launch the game and complete the tutorial.