Q&A with Vivian Lien - New Vice President of Alienware & Dell Gaming
I've been at Alienware for nearly two decades and seen so many people join the family in that time. So many different gamers from different walks of life, expertise, and stories have helped shape Alienware to the brand it has been and is today. However, there has never been an addition to our group that has left me as excited and giddy as the addition of Vivian Lien - the new Vice President of Alienware and Dell Gaming. 
I had the opportunity to ask her some questions as she joins us to help give all of you - our community - a first look at our new Gaming VP.
UK = Umar Khan
VL = Vivian Lien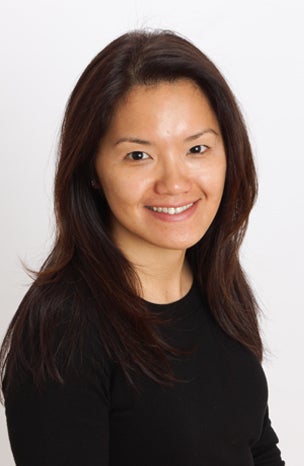 UK: How long have you been part of the gaming industry?
VL: This is a great question! I entered the gaming universe in the early 2000s. My first job was with Gamers.com, working alongside Dennis "Thresh" Fong to promote gaming as a thriving hobby. At the time, the internet had just taken off. I was busy promoting our gaming portal as the place to get guides and hints, and a viable community to post questions. Since then, I have been part of the industry pushing limits on hardware and user experiences. 
UK: What sparked your interest in gaming?
VL: Growing up, my brother and I would play endlessly on the Nintendo Entertainment System. It was entertaining, and thrilling when I was able to level up. In the early 2000s, the industry embraced gaming as THE killer app for PCs. I was part of the movement that promoted overclocking, modding and the quest to build the ultimate gaming experience. 
I have been enamored by gaming because of its never-ending quest to create and build the best experience possible. 
UK: What was the first game you ever 100% completed or clocked the most hours in?
VL: My all-time favorite is Counter-Strike. It was engaging, and I loved the team aspect of the gameplay. I wouldn't say I was good at the game, but I definitely enjoyed every moment.  
UK: What is your most memorable moment in your gaming history?
VL: I have fond memories of the LAN parties I used to attend throughout North America: Setting up my personal station with gaming gear, staying up all night watching teams play, meeting friendly faces, and participating in the impromptu shuffle "motherboard" tournaments or sumo wrestling contests. Just because.
UK: Gaming is being integrated into school curriculums. What kind of changes to schooling do you see Gaming influencing?
VL: Over the past few years, I have seen a number of emerging trends catapulting gaming into the mainstream. 
At the K-12 level, educators are leveraging the concept of gamification to encourage engagement and learning outcomes. Some schools take a step further to introduce games such as Minecraft to promote collaborative learning and creativity. 
At the higher education level, gaming is celebrated as a form of the sport by a growing number of colleges and universities. Faculties offer programs and training facilities to attract esports athletes. The concept of gaming as a sport is definitely gaining widespread recognition.
UK: Which industry event is your favorite and why?
VL: Today's gaming events are amazing to watch, and can easily take one's breath away with the high production value. But I have a soft spot for regional LAN events. They are the ultimate form of celebration of one's passion for gaming. They create a true sense of community where everyone has a story to share. 
UK: How are you spending your holidays?
VL: Holidays are big in my household. Besides visiting with family and relatives, and devouring food endlessly, we try to sneak in some skiing time.