Lineage II Classic Boost Pack Key Giveaway
Lineage II Classic Boost Pack Key Giveaway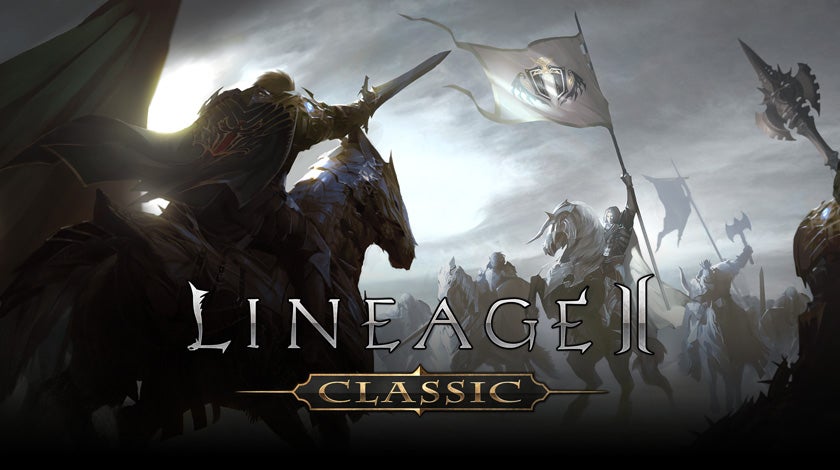 ---
Join the launch of Lineage II Classic with a FREE Classic Boost Pack ($5.00 value)!  This exclusive pack includes a Party Mask, one XP/SP Boost Scroll and five Major Healing Potions to give you a helping hand as you take on the challenge of a hardcore MMORPG grind in Lineage II Classic.
Claim your bundle today and learn more about Lineage II Classic at https://www.lineage2.com
About Lineage II Classic:
Take a step back in time and relive the original Lineage II experience as it was in the beginning.  Create a classic hero from the original 5 races and 31 class options as you go back to the days before instances, when earning a level was an achievement worthy of everyone shouting "grats."  It's your chance to experience the game the way it was when "hardcore" meant something!
Key Features:
Create Your Classic Hero.  Begin your return to the original classic by creating your character from a selection of 31 classes and the five original races each with varying skills and abilities.
Nostalgic Hardcore Level Grind. Experience the intensity of classic hardcore leveling where the rewards can outweigh risks.  
Memorable Clan Battles. Engage in all-out legendary clan wars to overpower your foes and gain valuable loot. It's your chance to relive the times when conquering an MMORPG server meant something!
How To Get Your Giveaway
2. Click the "GET KEY" button.
3. Create a new NCSOFT Account or login to your existing NCSOFT Account.
4. Download Lineage II here. After installing Lineage II, log into a Lineage II Classic server and create your character.
5. Log into your NCSOFT Account, go to the "Apply a Code" section, enter your Lineage II Classic Boost Pack code and press "Activate". You will then need to select your classic server and the character you wish to receive the Classic Boost Pack. Once selected, the pack will be sent to the in-game Dimensional Warehouse.
6. You will receive a confirmation email when your code has been applied.
7. Log in to the Lineage II Classic server with the character you selected when you applied the code and navigate to a Dimensional Warehouse NPC in the nearest town to claim your Classic Boost Pack.