Sorry, the submission period is closed. Please check back to see the winners.

---
Congratulations to the Grand Prize Winner - Jason M. of New York.  Jason won an Alienware 13 Laptop.
Visit the Alienware 13 Experience page to find the answers to the following questions for your chance to win the ultimate everyday laptop!
Question 1: What is the contrast ratio the new Alienware 13's OLED LCD? 
Question 2: ​Name the new software feature that enables you to login without typing using the Alienware 13's new IR detection cameras.
Question 3: What kind of connection does the Alienware Graphics Amplifier port use?  
Grand Prize Winner will receive: Alienware 13 Laptop!
Entrants that answer all 3 questions correctly will go into a drawing to win the grand prize.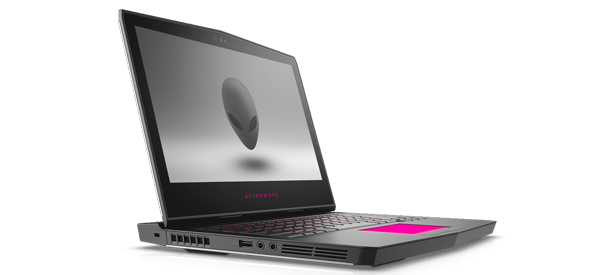 NO PURCHASE NECESSARY
Sweepstakes open only to legal residents of United States (other than Rhode Island and US Territories), and any Province of Canada (other than Quebec), that are thirteen (13) years of age or older, as of December 16, 2016.
Void where prohibited. Please see official rules linked below. 
Entry closes January 15, 2017
Sorry, the submission period is closed. Please check back to see the winners.
Aww only US & Canada again! Good luck to you folks over there then!
---
Sweet, this is awesome, thanks
---
---
---
Swig swag! Would be awesome to have I just got internet yesterday and PC gaming would be sick!
---
Just now getting back into the PC world, would be sick to get a new Alienware
---
It would be nice to have a machine that could play games decently again.
---
Wow, again, thank you for this awesome chance at your excellent products.
One of these days I'll have an Alienware.  And this one looks perfect.
---
Will we be told automatically if any answers were wrong? Just in case :X
---
Thanks Alienware.
this laptop is sure going to make E.T. proud! xD

---