It's time to ring in the new year with our latest map changes coming to DEFY CITY, the Alienware Arena Limited-time Update ft. Team Liquid!

'Tis the season and we're setting the mood on the battlefield by activating our snow machines, stringing up festive lights, and setting out holiday presents throughout the Arena. Also new in this update are gameplay tweaks including new weapons and barriers around the capture point that should improve the experience for our combatants.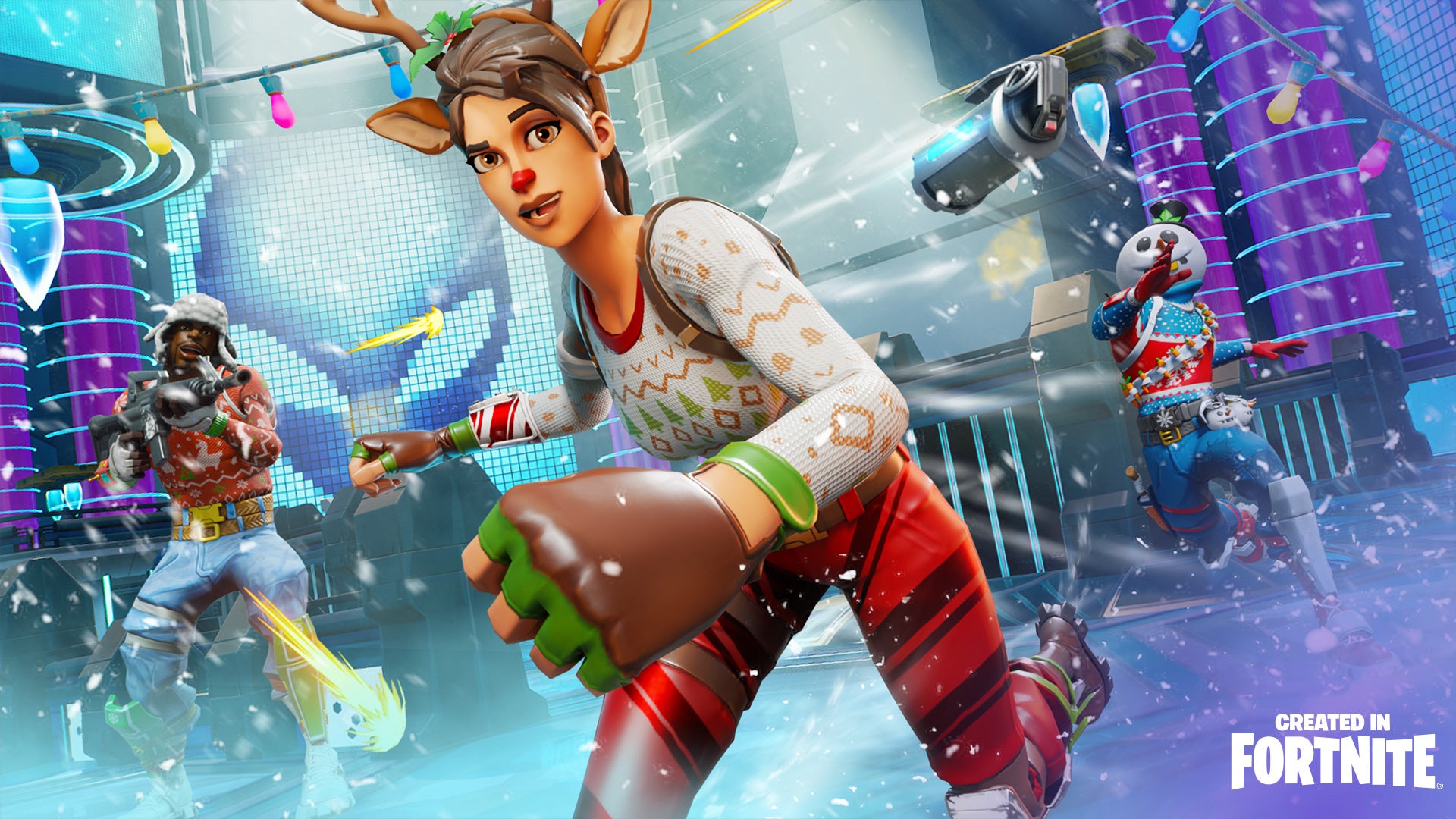 Featuring up to 24 players, this zero-build creative mode features 4-teams competing to secure the central objective to begin tracking points for eliminations. Your main goal is to secure a critical piece of hardware trusted by Team Liquid pros around the world – the Alienware AW2524 500Hz gaming monitor. Equipped with a lightning-fast IPS panel with incredible response time and fantastic colors, this beautiful monitor is a vital piece in any competitive gaming setup.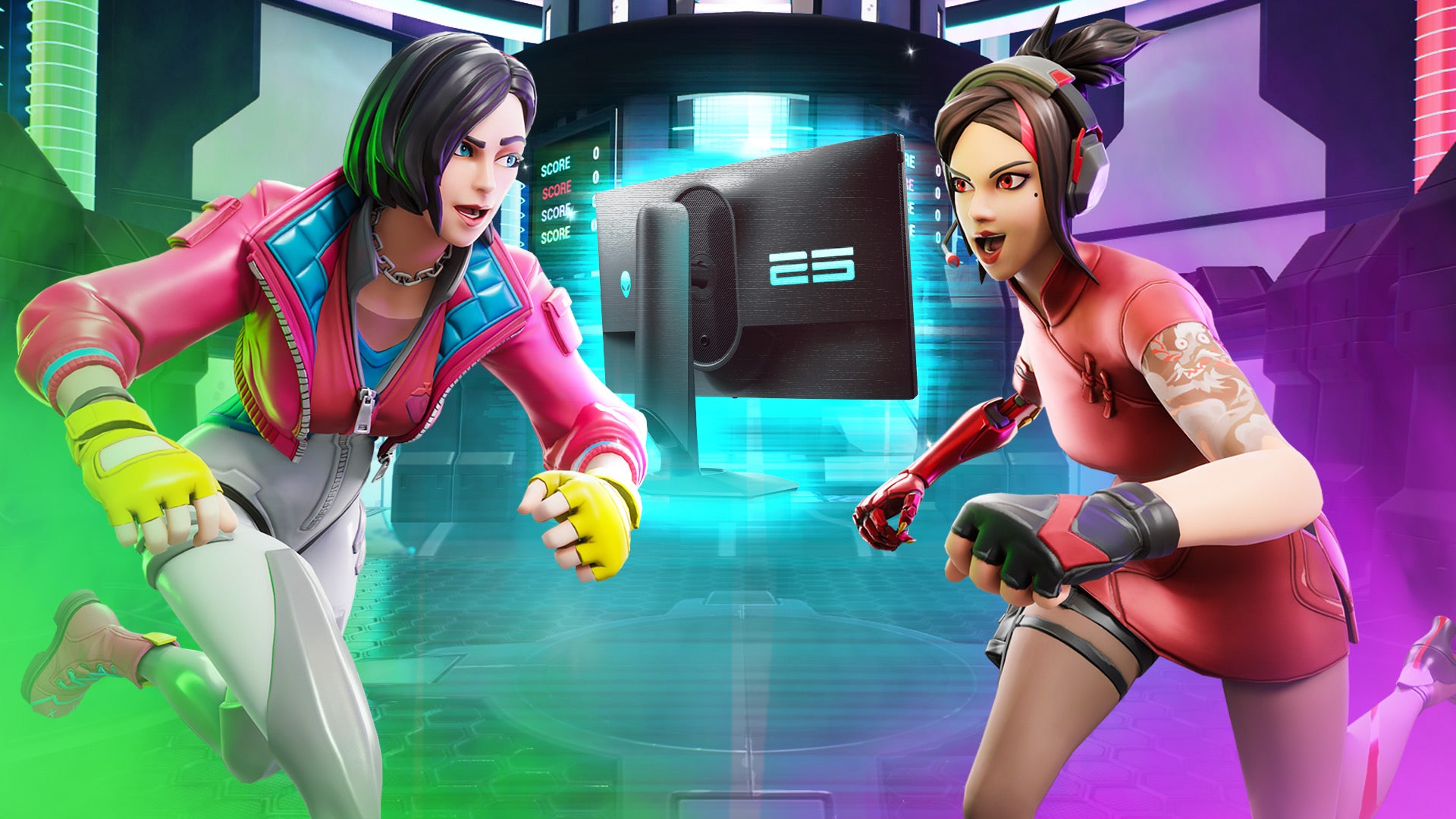 How to Play

Recover the objective, the Alienware 500hz monitor, and return it to your base.
Defend the objective in your base to begin securing points for enemy eliminations.
The first team to secure 25 eliminations secure the round. Win 2 rounds to win the match.
Our limited-time update is now live! Hop into our Fortnite Creative map by entering the map code 0225-5551-0680 to load directly into the ALIENWARE ARENA and show us your competitive spirit. Once the new year arrives, we invite you to come back in January as we highlight all the newest Alienware products announced following CES 2024.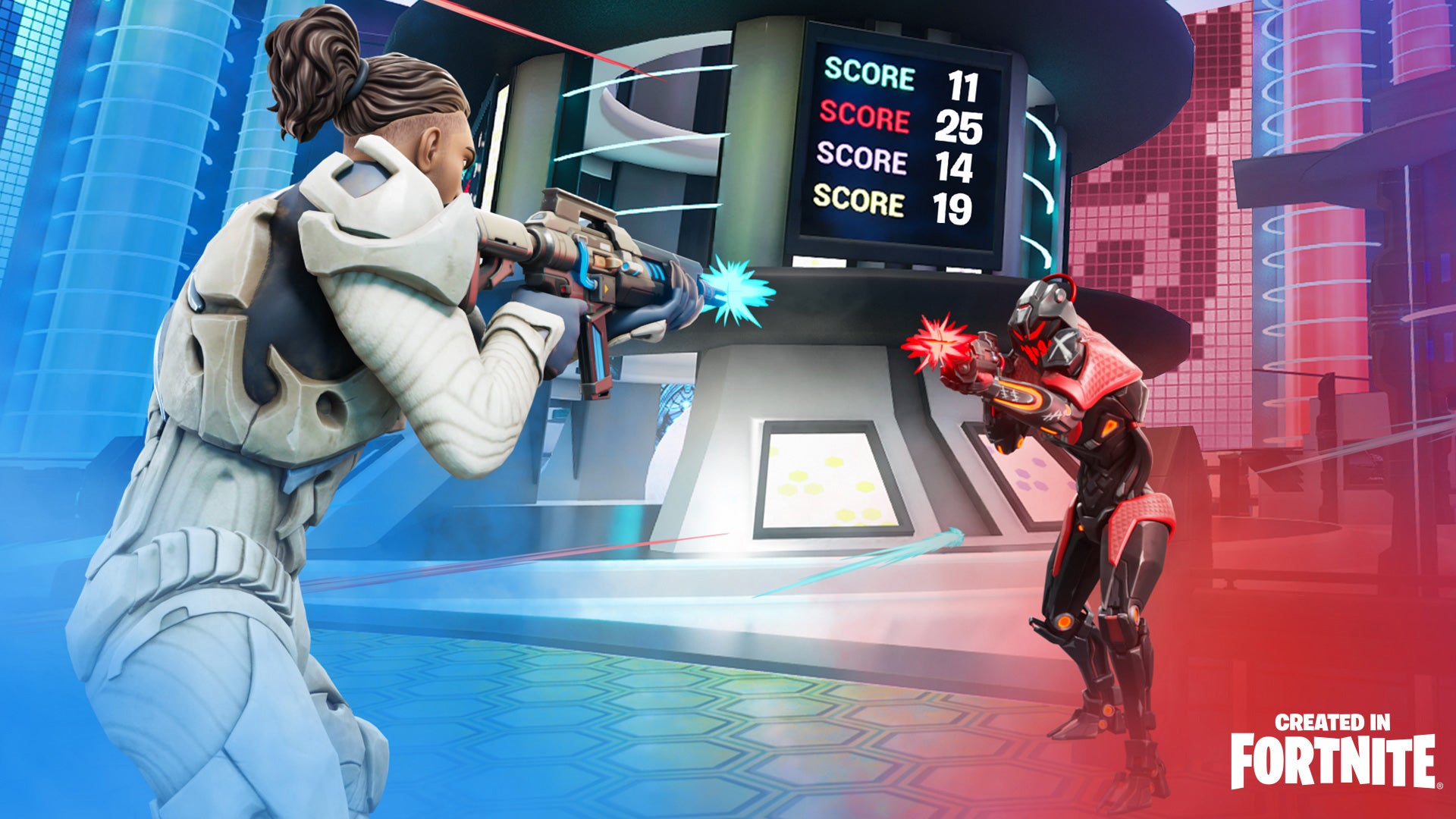 HOW TO FIND DEFY CITY IN FORTNITE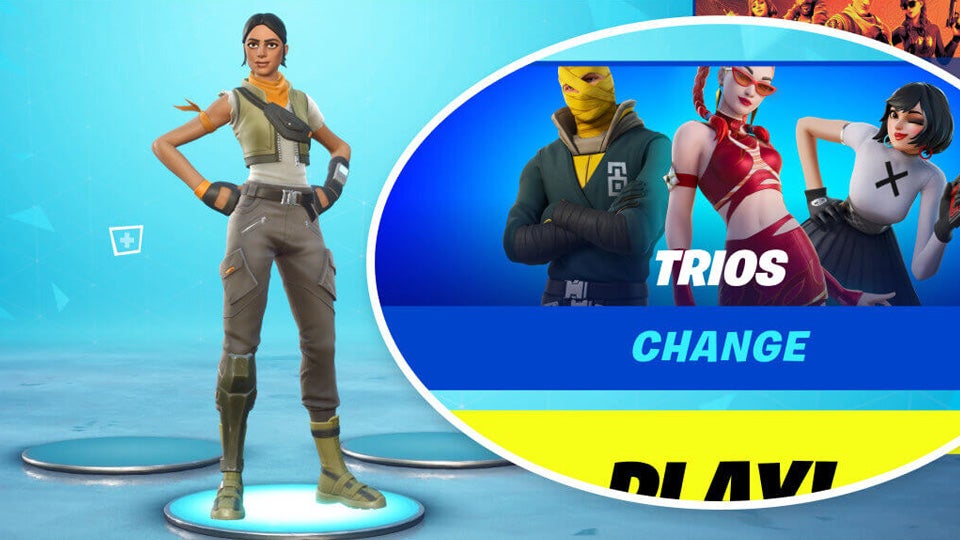 Step 2

Navigate to Discover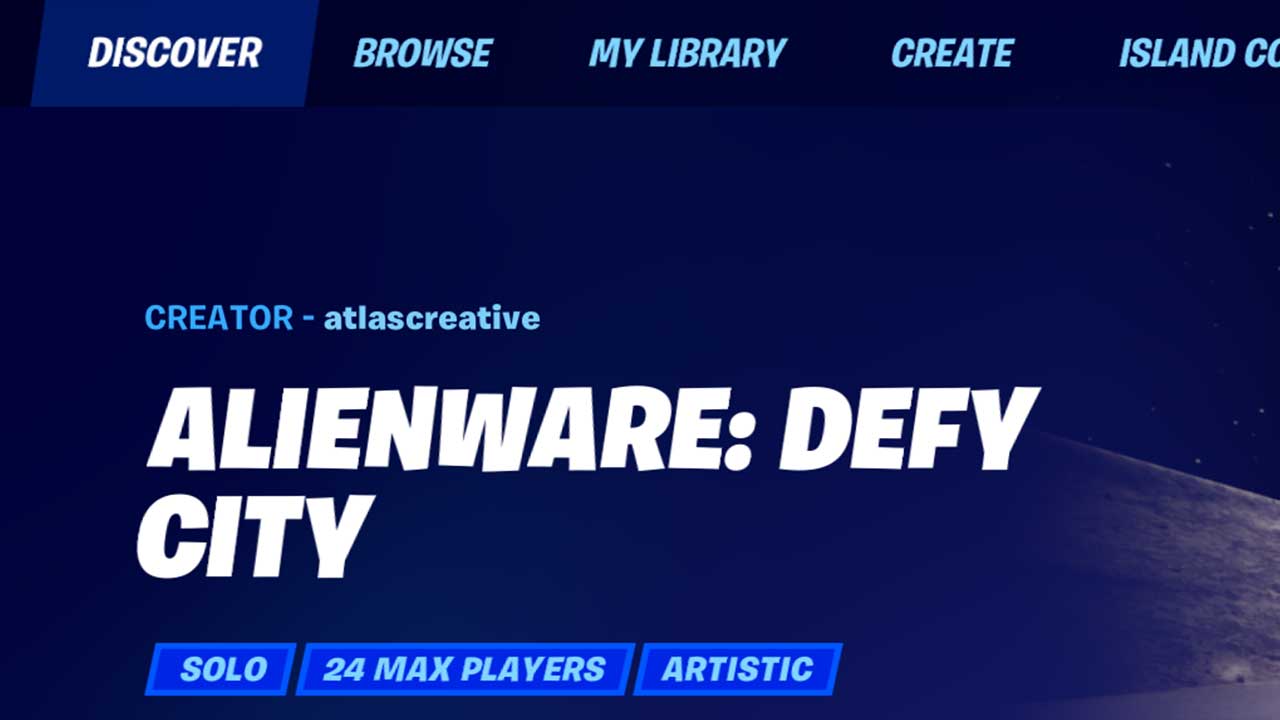 Step 3

Launch Your Game
This is not sponsored, endorsed, or administered by Epic Games, Inc