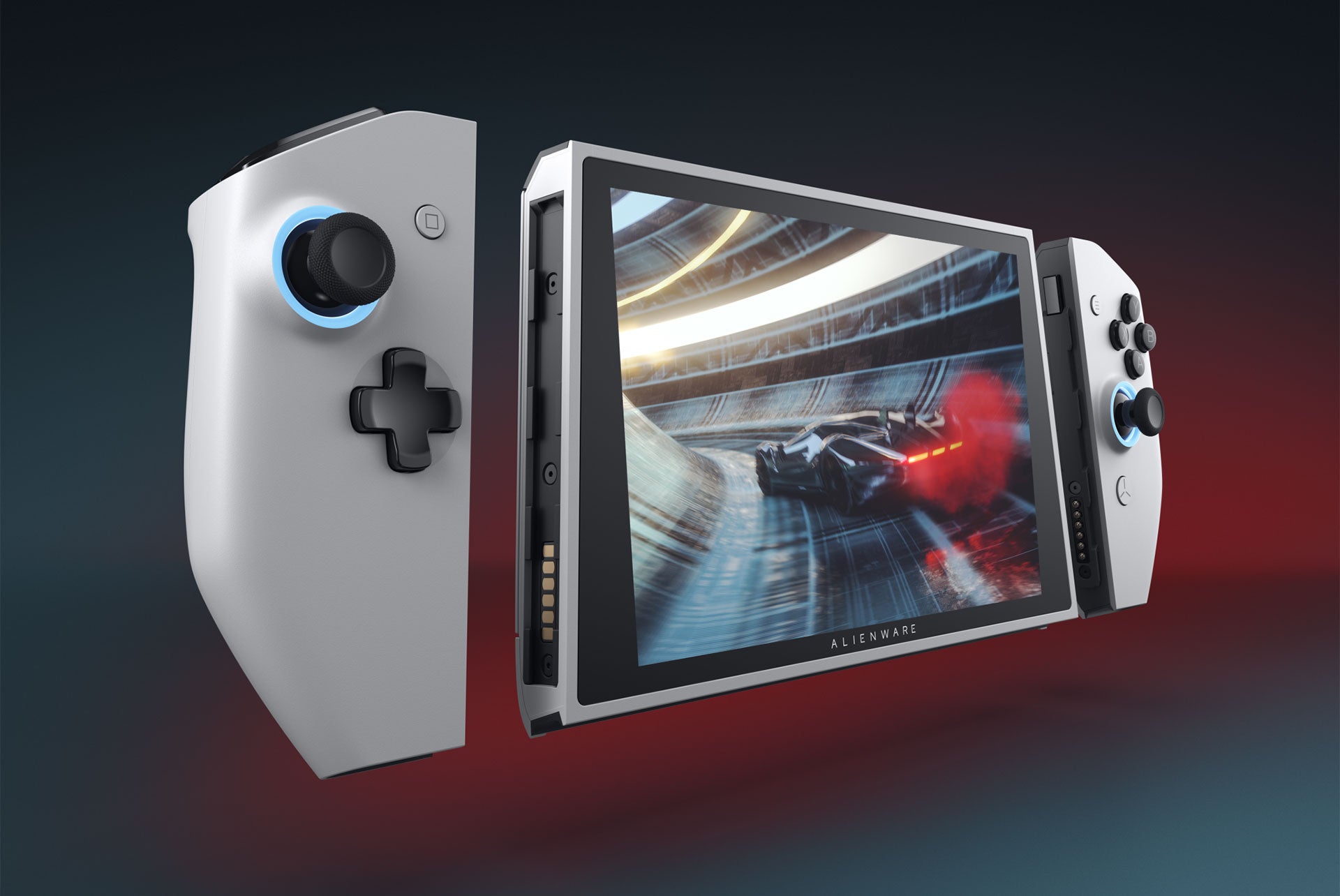 Concept UFO
Alienware's vision for a handheld gaming PC
Ergonomics Performance
Designed to prioritize the gaming experience with a meticulous design that delivers comfort and inspires hours of gameplay
Thermals Prioritizing Experience
Contours keep hands in areas that are natural without impeding airflow ports.
Idealized Controllers
Engineered to deliver a premium mechanical removal and attachment with contours designed and perfected to feel like the ideal gaming controller
Power Bridge Mode
A wireless gamepad is formed when both side controllers are attached to a 'head' unit enabling a unique PC gaming experience.
Maximum Air
Mechanically designed to stand on flat surfaces while maximizing airflow.
Docked Mode
Imagine an external dock where Concept UFO could power your peripherals and displays for a desktop-like experience.