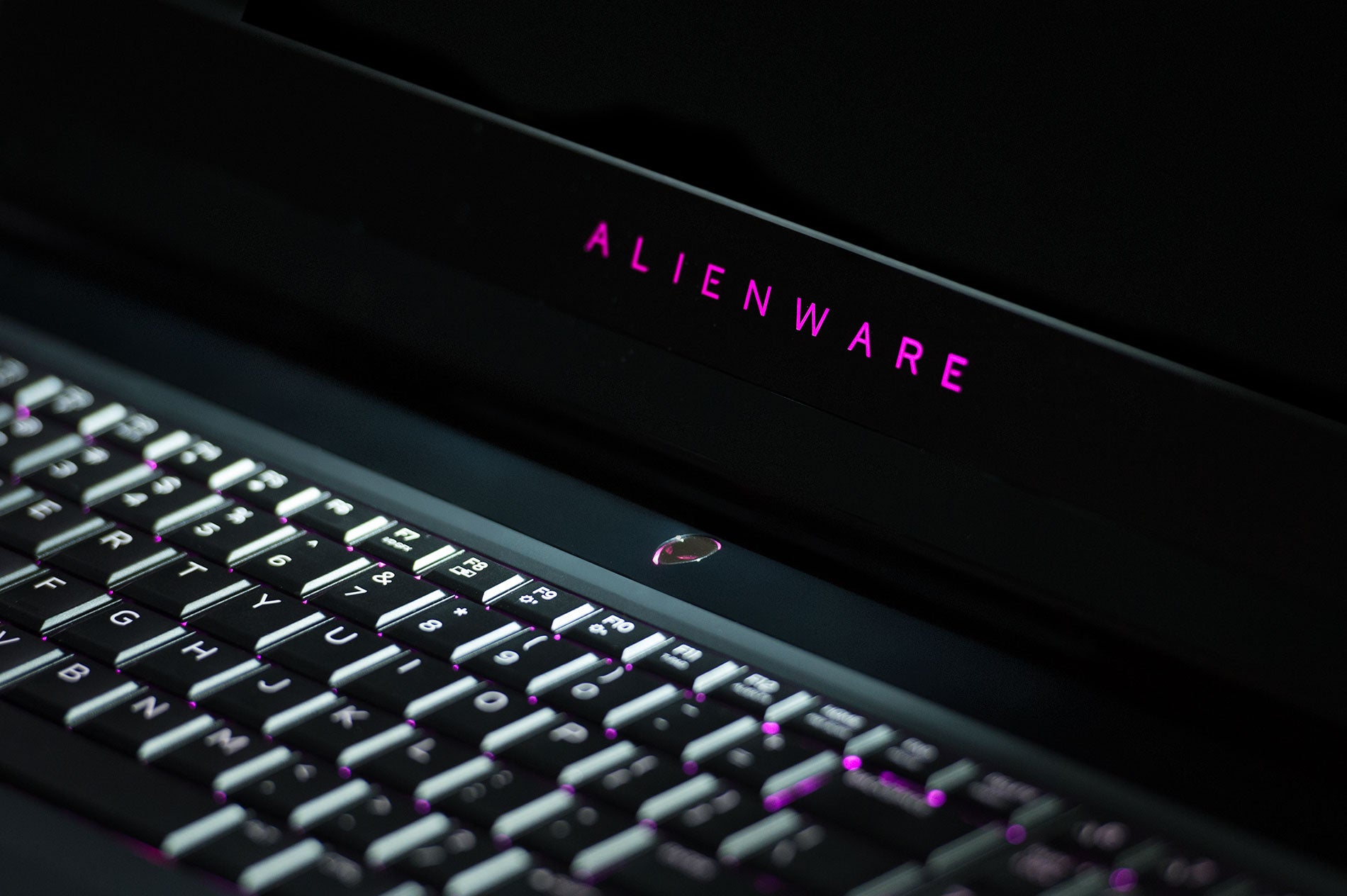 Alienware Notebooks
"Our top-rated brand, Alienware/Dell, has the best-looking laptops with the strongest keyboards and displays on the market." -Laptop Magazine
Most powerful Graphics Cards
THE ALIENWARE 15 and 17 FEATURE FACTORY OVERCLOCKED NVIDIA'S 10-SERIES GEFORCE GTX GRAPHICS OR AMD'S RADEON RX SERIES GRAPHICs AND THESE LATEST INTEL CPUS WITH UP TO 6 CORES SO YOU CAN PLAY THE LATEST GAMES WITH THE MOST IMMERSIVE GAMING EXPERIENCE AVAIL
Designed for Performance
Thermal management is everything. Triad makes sure airflow is maximized.
Ultimate Thermal Solution
You Asked For It
THE NEW GENERATION OF ALIENWARE NOTEBOOKS OFFER DDR4 MEMORY AT CAPACITIES BEGINNING AT 8GB AND RANGING UP TO 32GB AND IN DIFFERENT SPEED OPTIONS SUCH AS 2133 MHZ (INTEL CORE I5 ONLY), 2400 MHZ, AND 2667 MHZ.
Quality materials
WE HAVE METICULOUSLY CHOSEN METALS COMBINING MATERIAL PROPERTIES AND FUNCTIONALITY TO DELIVER A LAPTOP PC LOOK AND FEEL YOU CAN DESCRIBE AS SOPHISTICATED AND HIGH QUALITY.
UX Design
THE NEW GENERATION OF ALIENWARE NOTEBOOKS HAVE A BOTTOM DOOR MADE OF ALUMINUM THAT DELIVERS HIGH RIGIDITY WITHOUT IMPACTING THINNESS. Also, ONE OF THE BENEFITS OF OUR NEW LAYOUT IS THAT MOST OF THE PORTS ON THE SYSTEM CAN BE FOUND IN THE BACK.
Killer Ethernet & Wireless
THE LATEST NOTEBOOKS HAVE INTEGRATED KILLER ETHERNET CONNECTIONS AS WELL AS KILLER WIRELESS. WHICH ARE DESIGNED TO PRIORITIZE INTERNET TRAFFIC AS WELL AS MAKING SURE THAT YOUR GAMES BANDWIDTH IS NOT COMPROMISED OVER OTHER NON-GAMING APPS.
Dynamic Overclocking
WITH DYNAMIC OVERCLOCKING, INTEL CORE I7 K-SERIES PROCESSORS ON ALIENWARE NOTEBOOKS ARE DELIVERED ADDITIONAL POWER TO BOOST PERFORMANCE BEYOND THE BASE. NEW ALIENWARE NOTEBOOKS CAN ACHIEVE UP TO 4.1 GHZ WITH DYNAMIC OVERCLOCKING.
Anti-Glare
ALL ALIENWARE NOTEBOOKS FEATURE AN ANTI-GLARE COATING INTENDED TO REDUCE GLARE WHILE YOU ARE PLAYING GAMES, WATCHING FAST-MOTION VIDEO, OR EVEN DOING CASUAL ONLINE READING. THE ANTI-GLARE COATING IS THERE TD GIVE YOU THE CLEAREST EXPERIENCE POSSIBLE.
OLED
With the optional QHD OLED panel (on Alienare 13 only), you'll experience more vivid and lifelike colors at a contrast ratio of 100,000:1, you'll be able to input commands with blazing fast response time. Image details stay sharp and appear brighter.