SMITE Exclusive Alienware Ra Skin Giveaway
All out! There are no more keys left in this giveaway!
All Keys Claimed!
Alienware Ra makes a very exclusive, and limited-time reappearance to celebrate PAX Prime 2015! Grab a key before they go because who knows if you'll ever get another chance. 
Unlock your inner Alienware KAKAKA with this exclusive Alienware skin for Ra, the Egyptian Sun God. Take your play to a new plane of existence with this exclusive SMITE skin.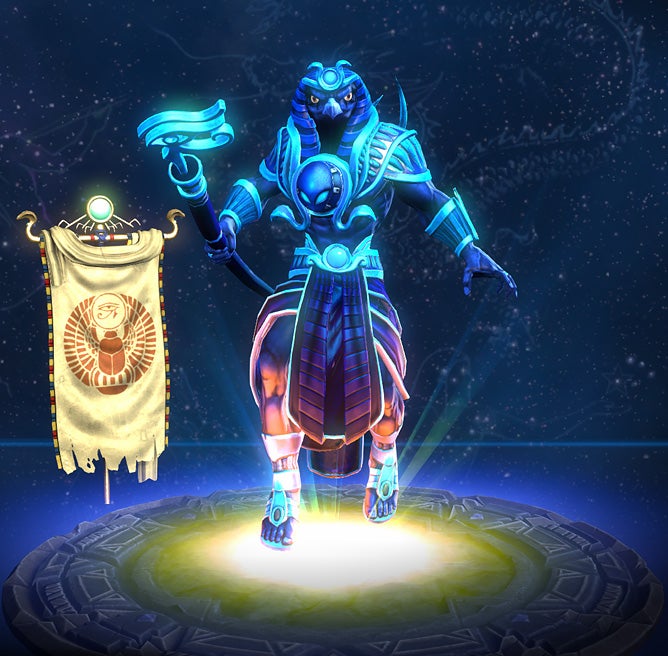 About SMITE:
SMITE is an online battleground between gods. Players choose from a selection of gods, join session-based arena combat and use custom powers and team tactics against other players and minions. SMITE is inspired by Defense of the Ancients (DotA) but instead of being above the action, the third-person camera brings you right into the combat. And, instead of clicking a map, you use WASD to move, dodge, and fight your way through the detailed graphics of SMITE´s battlegrounds.
How To Get Your Giveaway
2. Click the "GET KEY" button.
3. Login to the SMITE game client.
4. Click "Store" on the top-right.
5. Click on "Redeem Promotion" and enter your code.